Click here to Shop at All For Love of Yarn
Wednesday, July 23, 2014
Posted by

All For Love Of Yarn!
at 12:50 PM
3 comments:

Friday, July 11, 2014
...Vervaine is back!! For those of you who do not know this was the colorway that began my Tea and Yarn Club years ago. It is my most requested colorway and I only dye it about one time per year, sometimes more if I get requests. Why you ask? Because it takes me 5 times as long to dye this colorway, it is hand painted in 1-3 inch sections. I don't hand paint any other colorway, so my studio is not set up for it. It's kind of a hassle to tell you the truth.
I'm offering it in 2 bases, Seella, a super strong Superwash BFL and Nylon blend with 470 yards and Lublu Sock a scrumptious and soft Superwash Merino and Nylon blend.
Get yours reserved today!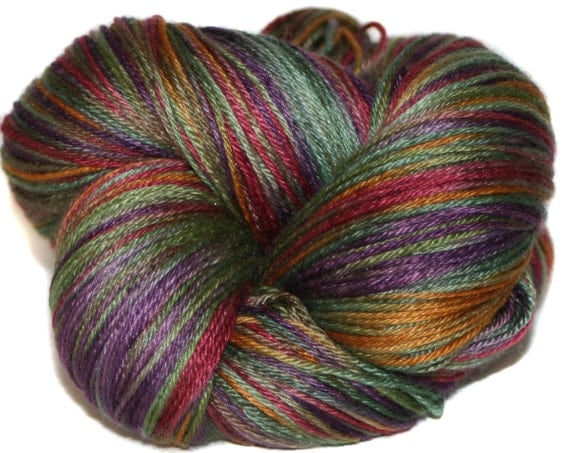 Posted by

All For Love Of Yarn!
at 12:33 PM
No comments: